Our very own OFWs or Pinoys abroad left the country to seek for greener pastures, to have brighter future for their families. Flying to other countries like Australia means more job opportunities and high-paying jobs. They may be living outside Philippines but they still stay in touch to their relatives and families through any means of communication. That's because they miss a lot of things about the Philippines. Here are the top three things that Pinoys abroad miss about the Philippines according to overseas-filipinos: First on the list is the
traditional Filipino food (Kakanins, Fruits etc.)  –
Unique
Pinoy food like Lechon, Adobo, Sisig, Danggit and Rellenong bangus. These mouth-watering dishes are usually serve in special occasion and in grand "Fiesta". Philippines cities and municipalities have their one-town, one-product or OTOP that are really something to be proud of. Fruit Products like
Mangga
,
Chicco
,
Caimito
;
Kakanin
or native delicacies such as
Suman, Puto, bibingka, latik.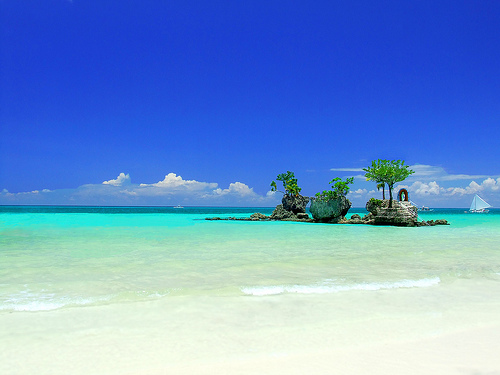 Secondly,
beautiful places
like the white sand and pristine beaches of Boracay; The cool breeze, foggy hills and fresh flowers of Baguio City also known as the 'Summer Capital of the Philippines; Filipinos abroad who are from these cities or from northern down to southern part of the Philippines, would love to go back just to see the beautiful places. Third reason would be
the
hometown and the people
who live there. A 'Barrio' or a barangay is a small place where everybody knows everyone. Can you remember the last time you were there? I'm sure you still imagine people perhaps your friends and neighbors showing their widest smiles whenever you met them. Later, when you come back home you might share your experiences abroad and they share the events you miss when you're not around. You might be agree and can relate with what are stated above. You may be living in other parts of the world but one thing remains for sure – there is always something that every OFWs and Filipino migrants miss most about the Philippines.